CINI Australia helps to break the cycle of intergenerational poverty and disadvantage in India. Any support or donation you give will make a difference in the lives of women, children and local communities. One way to support us is by becoming a sponsor.
Sponsor a Mother and her Baby
The most effective way to give a child born into a poor family the best start in life is through their mother. Good antenatal care means healthier mothers, better birth weights, good nutrition and stronger resistance to childhood illness.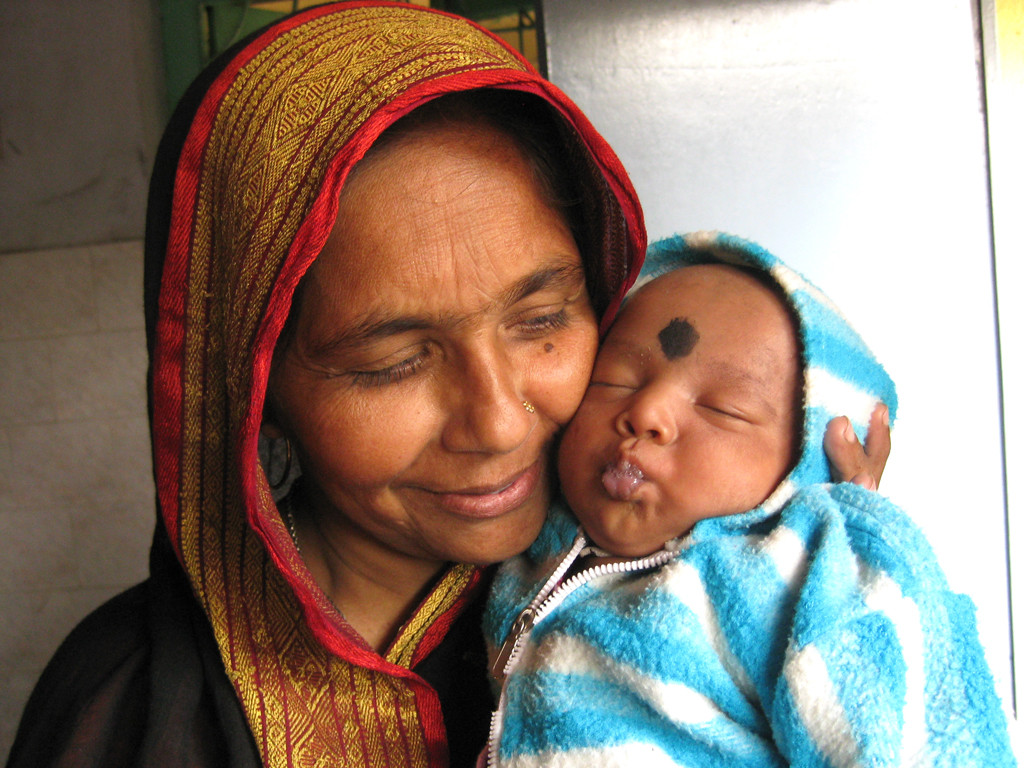 You can sponsor a Mother and her Baby in one payment of $450, or $15 a month for 30 months. 
This unique sponsorship starts in pregnancy and continues until the baby is two years old. As a sponsor you will effectively walk alongside a mother and baby over those two years.
The positive outcomes from this program are many:
More babies being safely born in hospital.
Babies weighing at least 2.5 kg. While in Australia that would be considered underweight, in India 2.5 kg will greatly improve the baby's chance of survival.
Regular home visits by health workers to provide antenatal care and teach mothers to care for their baby.
A local health worker or women's self-help group member, will regularly visit the mother and her family, encouraging her to increase the nutritional value of her diet using locally available produce. This is where the intergenerational change begins as the new mother, her husband, mother-in-law and other family members all learn the importance of adequate nutrition and support for mothers.
As families and their communities witness the improved health and survival of babies and mothers, everyone benefits.
When you become a sponsor you will receive three reports during the 30 month program, which will allow you to see the progress of a young mother and her baby and understand how you have helped.
The first report will provide background information about the mother and her circumstances.
The second report will contain news when the baby is born, and comes with a photo of mother and child.
The final report when the baby is two years old will update you on the family's progress.
Your support will not only help the young mother and her baby, but also her community. You can sponsor a Mother and her Baby via our Give Now page, or if you would prefer to make a direct debit, please contact us for details on our bank account.
Educate a child
Education is an important step on the path out of poverty.
For only $10 a month your sponsorship of this program will help a child to succeed at school and provide them with a safe place to learn and play.
Topsia is one of Kolkata's inner-city slum districts where the CINI works with disadvantaged and vulnerable children. Families survive here through leatherwork, rag picking, bag making, plastic work and other difficult, low paid insecure work. Education takes second place in the battle to earn an income.
By sponsoring a child's education, you are helping to support education "safe spaces" for groups of 25 children. These are simple venues, usually a room contributed by a local club where the children, can play, create and learn in safety. Many children are first generation school goers and in these spaces the children get the extra support they need to succeed at school.
CINI trained teachers also work in the surrounding communities by assisting under-resourced schools to create a child friendly environment and helping families to value education for their children.
This program creates generational change as the children grow up to be adolescent role models for younger children and advocates for education in their community.
As an Educate a Child sponsor, you will receive two reports of the child's progress at school. You can sponsor Educate a Child via our Give Now page, or if you would prefer to make a direct debit, please contact us for details on our bank account.