With at least 92% of funds raised going directly to women, families and communities in India, by choosing CINI Australia as the beneficiary of your fundraising activity you know you are making a real difference in the lives of women and children.
CINI Australia Moneybox
Email us on admin@ciniaustralia.org and we will post you a Moneybox to display in your community venue, workplace, business or school.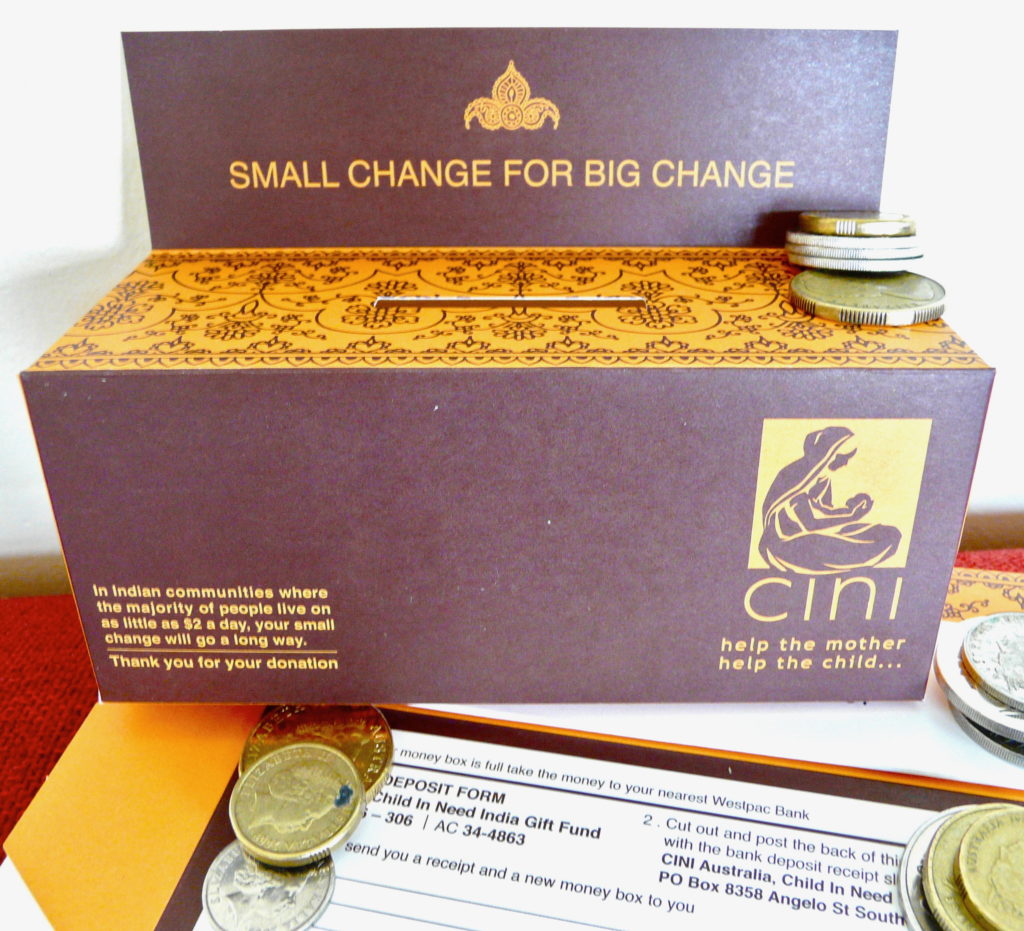 You can deposit the money you collect directly into CINI Australia's Westpac Account (details are on the box). When you return the Moneybox slip to us, you'll receive a replacement box.
Don't forget to post on our facebook page so others know where to find your Moneybox.

Create your own fundraising event
Fundraising for CINI Australia can involve holding a fun event with colleagues, friends and family, school, or your local community. It can be as simple as hosting a morning tea, or as large as organising a whole-of-community event.
If you would like some ideas, here are some examples to consider.
Organise a cake sale, second-hand clothing drive or car wash
Host a morning tea or high tea
Get together with your neighbours and have a long-table lunch in your street
Host a community BBQ or sausage sizzle
Run a special day at your school such as dress-up or odd socks day
Organise a quiz night
Participate in a fun run, bike ride or other personal challenge event and nominate us as your beneficiary
Nominate CINI Australia to your local Rotary, Lions, Zone or other community group
If you would like pamphlets, information or someone to speak at your event, please contact us on admin@ciniaustralia.org. We are always happy to be involved.
2020 Killerby Wine Offer: Order Now
Killerby Wines have again made generous offer of discounted wines to CINI Australia supporters. They will also contribute $20 per 6-pack to CINI Australia. Our supporters have been very pleased with Killerby's previous wine offers.
To take advantage of this offer place your order by 12th July and pick up on 18th July. Complete the order form with your choices and return it by fax or email.
All further details are on the order form.