Child education
There are 40 million Indian children aged 6-11 who are not in school. Over half of India's children will not progress beyond elementary school. In some cases, children are unable to access education. Many others are forced to work rather than go to school. Some families don't value education or may believe that the barriers such as caste, poverty and gender are just too strong to overcome with education.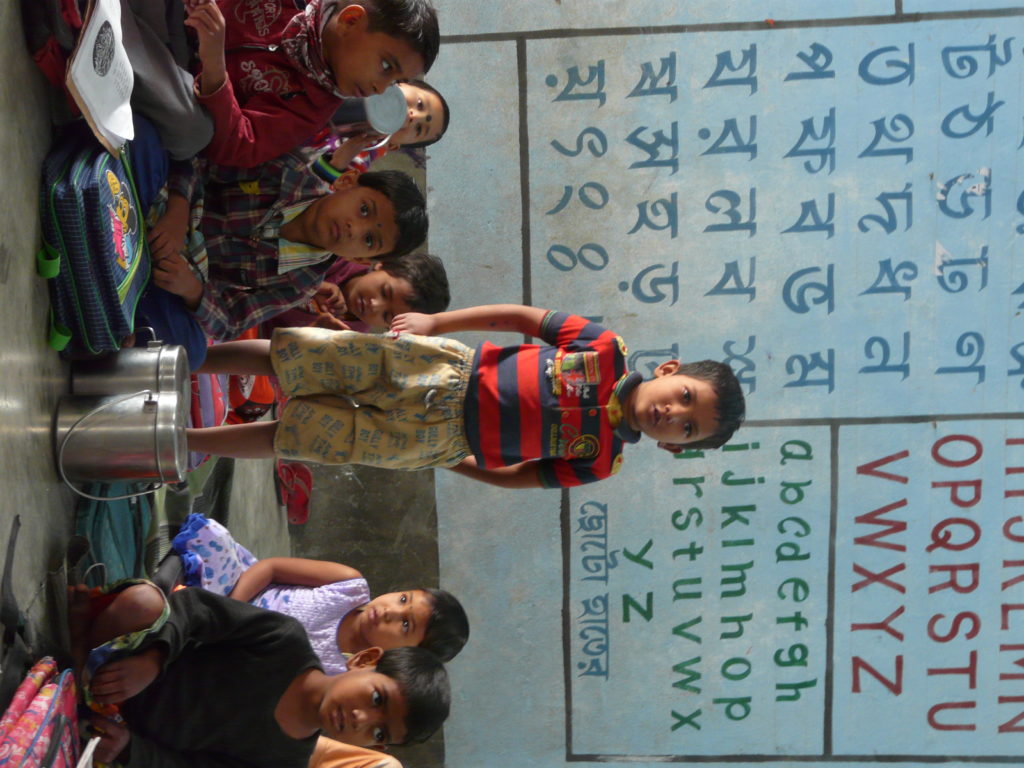 CINI in India works on the ground to identify children who are either not in mainstream education or are at a high risk of leaving it. Utilising networks in local communities they convince families that the benefit of education will, in the long-term, outweigh the short-term benefit of a child providing a wage.
CINI also works to overcome forms of social exclusion such as caste and gender discrimination which continue to play a part in keeping children, particularly girls, out of school. A key message is that for every year beyond fourth grade that girls attend school, their family benefit from increased wages by 20%, reduced child deaths by 10% and family size dropping 20%.
CINI Education Centres provide 'safe spaces' for first generation learners to attend or return to school and succeed. By working with schools they aim to ensure teachers understand the rights of children and create a child friendly environment, and that schools can increase their capacity and access appropriate resources. 
Training
Recognised as a leading authority on mother and child nutrition and healthcare in India, CINI set up an independent body in 1974 to provide appropriate training.  In addition to training over 25,000 government workers and its own staff, CINI has trained staff from major charities such as UNICEF, CARE India and CRY (Child Rights and You), as well as those from smaller local Non-Government Oganisations operating in other countries. 
By continuing to develop a range of appropriate training materials, CINI provides support to frontline health workers, midwives, nutritionists, teachers and local government (Panchayat) members.
They also provide training at the community level, upskilling women and local government workers in all aspects of child rights, healthcare and increasing community capacity.
Rights education
Knowledge of the law is the foundation of empowerment. When people know their rights, they can identify issues and deficits and have the tools to facilitate change. 
CINI always aims to empower women and children living in poverty by providing information and education on their rights including:
their right to free and compulsory education
child protection laws that address issues such as child labour and child marriage
their right to the provision of quality of services and their capacity to speak up to service providers and government.
By supporting them to understand their rights and enabling them to participate in making decisions that affect their own lives, women and children become leaders in their communities. They help to transform their communities to be inclusive of the most marginalised and poor members.