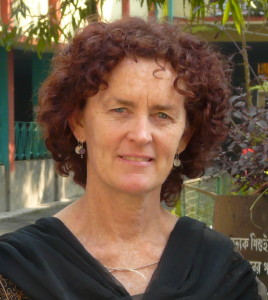 Dr Jennie Connaughton (MBBS, DRANZCOG) – Chairperson. Jennie is co-founder of CINI Australia and has been a general practitioner for 35 years. She currently lives  in Fremantle and works in the Kimberley in WA. She has pursued her commitment to Indigenous health working in remote towns and communities in WA and NT.   Previously she was a general practitioner in Perth and Sydney and at Perth's Women's Health Service. She has a longstanding commitment to women and children's health and wellbeing, issues of gender equity and access to appropriate health care for all. Her visit to CINI as a young student influenced her approach to her medical work and belief that education is the basis of sustainable change in health.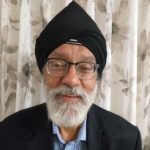 Jaswinder Walia – Secretary. Jas and his family came to Australia in 2014 from Kenya where he worked for 40 years in Accountancy and Financial Audit. Jas has been working as a book keeper/accountant in Australia. He has enjoyed working for not-for-profit organisations for a great part of his life in both Africa and Australia. This has included the Sikh Temple,  a youth body and Rotary Club in Kenya and the Australian Indian Business Association in Perth as both Treasurer and Secretary.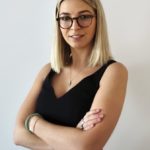 Alex Blennerhassett (BA, LLB). Alex is a lawyer who has been practising in class actions litigation since 2016 in Melbourne. Growing up in country Victoria, Alex became a fierce advocate for the rights of women at a young age. She is passionate about social justice and believes that no person should be disadvantaged due to where they live. Alex's experience will contribute to CINI's ongoing success, where she hopes to support the organisation to continue empowering women and children in India.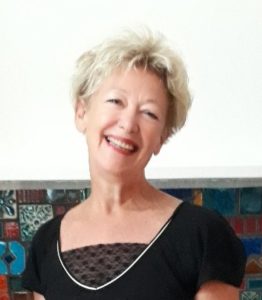 Annette Chivers (BBus, MHRM). Annette has previously managed a youth mental health service and has experience in a variety of sectors including a refuge for women in crisis. She has coordinated volunteers, has facilitated national and international social justice projects, and has worked with the Department of Foreign Affairs and Trade, with postings to Thailand, Laos and Israel. Annette has worked with many Boards, including chairing the Board of the Fremantle Women's Health Centre and was previously selected for the Minister for Child Protection's Women's Advisory Council. Her interest in CINI is founded on working with the Board to support women and children in India to determine their own life choices.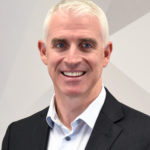 Matt Herring has extensive experience in the corporate, government and not-for-profit sectors and is currently a Partner and Board Member at KPMG Australia. He has a PhD, which focused on rural health care in India, from the University of Adelaide and is a graduate of the Australian Institute of Company Directors (AICD). He is interested in international development and social justice, and enjoys spending time with his family (three sons and wife Jacqui) in Melbourne.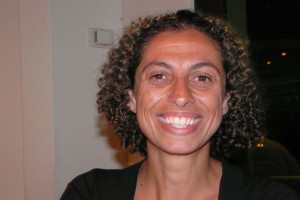 Anne-Maree Pezzullo (BSc, MApp Sci) – Treasurer. Anne-Maree has been a project manager specialising in research and drug development services within the pharmaceutical industry for over ten years. Living in the beachside suburb of Cronulla, Anne-Maree is passionate about nutrition and fitness and regularly competes in triathlons. Anne-Maree has a strong background in volunteer work for charitable foundations including fundraising and event planning Her expertise in management and her corporate experience underpin a stable framework for CINI Australia ensuring a sustainable future for the organisation.
Lee Leonhardt (BSc Comp Sci). Lee has been interested in women's empowerment and health care issues for many years, both in her native city of Chicago and in Western Australia. She has been involved directly in Australia through the Multicultural Women's Health Care Centre (now Fremantle Women's Health Centre ) as a Board member; subsequently holding the office of Treasurer. She is currently focused in the area of early child development in emerging economies such as India.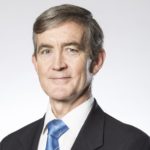 Dr Peter Connaughton (MB BCh, LRCP&SI, FACOEM, MBA, FAFOEM). Peter is a consultant occupational physician in Perth, advising mainly on the provision of health services to remote workplaces. He is a past president of the Australasian Faculty of Occupational and Environmental Medicine and he served on the Board of the Royal Australasian College of Physicians. He is the Secretary of the International Occupational Medicine Society Collaborative and an Adjunct Associate Professor at the School of Medicine, University of Notre Dame, Fremantle. He has a Masters of Business Administration and has a special interest in Corporate Social Responsibility..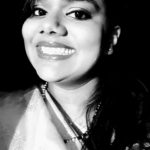 Dr Ashwita Siri Vanga (MBBS). Ashwita was awarded the Australian Medical Association (WA) Junior Doctor Of The Year in 2022. After graduating in 2016 from Lady Hardinge Medical College in New Delhi and completing her internship, Ashwita moved to Perth in 2018. As a Resident Medical Officer she has constantly worked towards the best interest of international medical graduates employed in WA. She has always been passionate about voicing the concerns of her colleagues and medical students and was the President of the Delhi Chapter of the Indian Medical Association – Students' Wing during her undergraduate studies, making her the first female President. When the COVID-19 pandemic started taking a heavy toll in 2020 in India, she joined hands with the Aaroogya Foundation and led in the position of Program Head (Community Outreach and Innovation) as part of a COVID-19 Taskforce working with medical students in Delhi to spread awareness about coronavirus. Her desire to contribute to women and children's health care in India gravitated her towards CINI Australia.
CINI Australia would also like to acknowledge the valuable contribution to its growth and development made by previous Board members: Ms Janet Holmes, Mr Ted Bramble, Ms Jackie Dillon, Ms Diane Gonsalves, Mr Chris Yates, Mr Tim Bidstrup and Mr Jamie Davison.