About
Inspired by Child in Need Institute India, CINI Australia was established in 2009 in Sydney to help improve opportunities for India's Women and Children.
Australia has been involved with Child in Need Institute, India since its foundation.
In 1974 Sister Pauline Prince, a Loreto nun and nutritionist met with Dr Samir Chaudhuri, a Bengali Paediatrician and father John Henrichs, a Belgian Jesuit in a small school on the outskirts of Kolkata. These three dedicated people came together to find a solution to severe malnutritution and high death rates of women and children in Kolkata. Jennie Connaughton visited CINI India in 1975 and again in 2008. She witnessed the growth over its 35 year history and returned to establish CINI Australia
Sister Pauline's Story: Too Hungry to Learn
In 1974 Sister Pauline was working in a small primary school in Thakurpukur, on the southern fringe of Kolkata. She saw that many children were too hungry to concentrate on their school work. Many mothers were bringing their severely sick children to the school hoping for her help.
Sister Pauline said to Dr Chaudhuri:
"I want you to help me treat the children, advise the mothers to feed cheap and nutritious food and adopt hygienic practices."
They started a clinic at the school for mothers and their malnourished children. The children received basic health care and immunization while mothers learnt principles of  hygiene to prevent illness like diarrhoea that threatened the survival of their children. CINI began to work with community leaders to address the needs of their mother and children. They identified young mothers to be trained as health workers..
Sister Pauline and Dr Chaudhuri formulated Nutrimix, a low cost highly nutritious made from locally available cereals and pulses. Mothers were taught how to prepare it. In 2010 Nutrimix became the basis of an ecomomic development project for women through CINI.
These women in turn taught others what they learnt about health and nutrition and spread this knowledge throughout their communities.
Education became the foundation for changing lives. Overcoming malnutrition meant children would  develop normally and be able to learn. Schooling is very important in protecting children from child labour and early marriage and their risks.
And so Child In Need Institute began.
Jennie's Visits to Kolkata – 34 Years of Change
Dr Jennie Connaughton is a GP in Western Australia and co-founder of CINI Australia.
"In 1975 during a year off medical school I went to Thakupurkur, West Bengal. There I joined Dr Chaudhuri, Sister Pauline and a team of Indian men and women from all backgrounds, educations and religions working together out of a small school building. Their resources were minimal. Health education was the foundation of the community development that was just beginning.
Young mothers, chosen for their leadership qualities were trained to deliver basic health care and education. They learnt about locally available, affordable foods and how to provide basic hygiene and prevent diseases. They saw these interventions make a difference. Mothers watched with relief as their babies gained weight and strength and reached their childhood milestones. The health workers taught their neighbours about health, diseases prevention, nutrition and immunization.
"I was struck by the  wisdom of  CINI's philosophy. It was making real change in the villages and slums. Community leaders were involved in planning their village programs. Women were empowered through education and health care, building opportunities for their children and the next generation.
In December 2008, thirty four years later, I returned to Kolkata and met young women whose lives had changed through CINI. They had attended CINI's education centers for children of sex workers and from Kolkata's slums and railways. Now these women are the dedicated teachers and carers in CINI's programs. Their committment comes from the knowledge that education and support from Child in Need Institute was the key to new opportunities..
CINI has grown into a widely respected and effective NGO. It provides training for Health workers within CINI, for the Government and other NGOs. Its programs have continued to evolve and they are at the leading edge of community development.
CINI programs now include adolescents, community leaders and the government in finding ways forward and change the opportunities for poor children and women to be healthy, be educated and change their own world."
CINI Australia is managed by a voluntary Board of Directors under its Constitution. It is registered as a not-for-profit organisation with the Australian Charities and Not-For-Profit Commission (ACNC) and as a charity in most states of Australia. CINI Australia has tax deductible status for donations it receives.
Current board members
Dr Jennie Connaughton MBBS, DRANZCOG. CINI Australia Chair
Jennie is co-founder of CINI Australia and has been a general practitioner for 35 years. She currently lives  in Fremantle and works in the Kimberley WA. She has pursued her commitment to Indigenous health working in remote towns and communities in WA and NT.   Previously she was a general practitioner inPerth and Sydney and at Perth's Womens' Health Services. She has a longstanding commitment to women and children's health and wellbeing, issues of gender equity and access to appropriate health care for all. Her visit to CINI as a young student influenced her approach to her medical work and belief that education is the basis of sustainable change in health.
Jaswinder Walia CINI Australia Secretary
Jas and his family came to Australia in 2014 from Kenya where he worked for 40 years in Accountancy and Financial Audit. Jas has working as book keeper/accountant in Australia. He has enjoyed working for Not-for-profit organisations for great part of his life in both Africa and Australia. This has included the Sikh Temple,  a youth body and Rotary Club in Kenya and the Australian Indian Business Association Perth as both treasurer and secretary.
Alex Blennerhassett  Bachelor Arts & Law
Alex is a lawyer who has been practising in class actions litigation since 2016 in Melbourne.  Growing up in country Victoria, Alex became a fierce advocate for the rights of women at a young age. She is passionate about social justice and believes that no person should be disadvantaged due to where they live. Alex's experience will contribute to CINI's ongoing success, where she hopes to support the organisation to continue empowering women and children in India.
Annette Chivers, BBus, MHRM
Annette previously managed a not for profit agency for 8 years, providing refuge for women in crisis escaping family and domestic violence. She has experience in working with volunteers and facilitating national and international social justice projects, and currently manages a youth mental health service. She has worked with many Boards, including chairing the Board of the Fremantle Women's Health Centre for 7 years and elected to the Minister for Child Protection's Women's Advisory Council for 4 years. She has previously worked for the Department of Foreign Affairs and Trade, with postings to Thailand, Laos and Israel. Her interest in CINI is founded on working with the board to support women and children in India to determine their own life choices
Matt Herring
Matt has extensive experience in the corporate, government and not-for-profit sectors and is currently a Partner and Board Member at KPMG Australia. He has a PhD (focused on rural health care in India) from the University of Adelaide and is a graduate of the Australian Institute of Company Directors (AICD). He is interested in international development and social justice, and enjoys spending time with his family (three sons and wife Jacqui) in Melbourne
Anne-Maree Pezzullo BSc, MApp Sci   CINI Australia Treasurer
Anne-Maree has been a project manager specialising in research and drug development services within the pharmaceutical industry for over 10 years. Living in the beachside suburb of Cronulla, Anne-Maree is passionate about nutrition and fitness and regularly competes in Triathlons. Anne-Maree has a strong background in volunteer work for charitable foundations including fundraising and event planning Her expertise in management and her corporate experience underpin a stable framework for CINI Australia ensuring a sustainable future for the organization.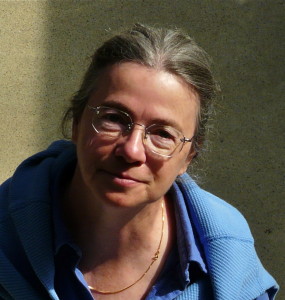 Lee Leonhardt BSc Comp Sci
Lee has been interested in women's empowerment and health care issues for many years, both in her native city of Chicago and in Western Australia. She has been involved directly in Australia through the Multicultural Women's Health Care Centre (Fremantle Women's Health Centre ) as a Board member; subsequently holding the office of Treasurer. She is currently focused in the area of early child development in emerging economies such as India.
Dr Peter Connaughton MB BCh, LRCP&SI, FACOEM, MBA, FAFOEM
Peter is a consultant occupational physician in Perth, advising mainly on the provision of health services to remote workplaces. He is a past president of the Australasian Faculty of Occupational and Environmental Medicine and he served on the Board of the Royal Australasian College of Physicians. He is the Secretary of the International Occupational Medicine Society Collaborative and an Adjunct Associate Professor at the School of Medicine, University of Notre Dame, Fremantle. He has a Masters of Business Administration and has a special interest in Corporate Social Responsibility..
Dr Ashwita Siri Vanga MBBS
Ashwita has been awarded the Australian Medical Association (WA) Junior Doctor Of The Year 2022. Ashwita graduated from Lady Hardinge Medical College, New Delhi in December 2016, and after completing internship, moved to Perth in 2018. As a Resident Medical Officer she has constantly worked towards the best interest of International Medical Graduates employed in WA. She has always been passionate about voicing concerns of her colleagues and medical students and was the President of Indian Medical Association – Students' Wing (IMA-SW) Delhi Chapter during her undergraduate studies, making her the first female President in the history of IMA-SW. When COVID-19 pandemic started taking heavy toll mid-2020 in India, she joined hands with Aaroogya Foundation and led in the position of Program Head (Community Outreach and Innovation) as part of COVID-19 Taskforce working with medical students in Delhi to spread awareness about coronavirus. Her desire to contribute to women and child healthcare in India gravitated her towards CINI Australia.
CINI Australia acknowledges the valuable contribution to its growth and development  made by its previous Board members: Ms Janet Holmes, Mr Ted Bramble, Ms Jackie Dillon, Ms Diane Gonsalves, Mr Chris Yates, Mr Tim Bidstrup and Mr Jamie Davison.
Child in Need Institute, India (CINI)
Child in Need Institute, India is an award-winning, registered Non Government Organisation, operating primarily in West Bengal and Jharkhand. It has over 40 years experience helping women, children and adolescents from some of the most disadvantaged areas of India.
Established in 1974, CINI has grown into a highly regarded, comprehensive development organisation that collaborates with and advises other major NGOs and  the Government of India.
It is recognised as a leading authority on mother and child nutrition and healthcare in India, and provides training to staff from major charities such as UNICEF, CARE and CRY, as well as many smaller local NGOs.
Early History
Preventing malnutrition and disease by teaching mothers ways of helping themselves was one of CINI's first priorities. CINI quickly realised that one of the main reasons the children were trapped in poverty was their lack of education.
Next Steps
Projects were instigated to get disadvantaged children into education and support them through to adulthood. It is impossible to ignore the dangers facing poor women and children, beyond inadequate nutrition and healthcare, so projects such as shelters and half way houses were set up to protect abused and trafficked children, the homeless and child labour.
Further Developments
One of CINI's most important roles today is that of facilitator. It empowers people by communicating their rights and entitlements to them and helps women and children make use of those services already provided by the government. CINI also reaches out to every level of government from community leaders to policy makers to ensure that as much as possible is being done to help the poor, and to minimise the damage caused by ineffective governance.
Emergency Relief
CINI also provides Emergency relief for crises such as the Alia Floods in Bengal in 2008, the Nepal earthquake and 2020 Cyclone Amphan.
Where CINI works
CINI operates in some of the poorest areas in India. It is based primarily in West Bengal with its headquarters in Kolkata and also runs projects in Jharkhand and Assam.
Funding
Child in Need Institute receives funding from within India and Internationally.
Aid organizations, Development Agencies and NGOs including Save the Children, UNICEF, CARE, and the World Bank.
CINI collaborates with both national and regional levels of Government of India. The Government provides funds for CINI's Chetana Resource Centre, which has trained over 25,000 workers from the government sector.
Individual and Corporate Donors have generously given their time and money to help the people CINI supports.
CINI International
CINI International is made up of people from around the world working within their countries to support CINI through individual, corporate and Government donations and grants.
Dr Chaudhuri 1974
"As a paediatrician, I first set up CINI in 1974 as a small clinic to help treat children with severe malnutrition. This clinic expanded when I felt that treating the symptoms of malnutrition alone did little to stop the problem reoccurring, and so our remit extended to preventing malnutrition. This meant teaching mothers or carers simple solutions to better nutrition, hygiene and health. Later on in our development, I noticed that many of the children we helped were unable to go to school, and so were unable to read and write. This lack of basic education meant that many of these children would remain in low paid jobs, and would remain poor. So we expanded our remit to getting children access to education and supporting them whilst they were at school.
In the last 35 or so years, we have expanded from one small clinic to an organisation providing numerous health services, projects and programmes which seek to improve health, nutrition, education and protection.
This is where we find ourselves now. An Indian NGO, employing over 500 Indian nationals, serving local communities. Our programmes today are much more comprehensive than in the past. Increasingly we are working as a facilitator, encouraging communities, local government and service providers to work together better. We are trying to look at the 'bigger picture', working hard to make life better for the poorest communities in India.
Thank you to those who have so generously supported us so far."
Dr Chaudhuri 2010
CINI has been officially recognized, both in India and internationally, as a leading authority on mother and child nutrition, healthcare and education within India and around the world. CINI is proud to have received the following awards and recognition :
2019 Parivartan Inspire by BWW "Women and Child Welfare"
2019 Guide Star India Advance Gold NGO Certification for transparency and accountability
2017 HCL Award best NGO Health Category
2016 Guide Star India Gold NGO Certification for transparency and accountability
2015 Vodafone Mobile for Good Awards: Category Women's Empowerment and Inclusive Development
2015 Nari Surakha Sanman Award for contribution in the field of protection and prevention of underprivileged children's and women's rights
2013 ABP Ananda Sera Bangali Award to Dr S Chaudhuri, founder CINI
2013 SPJIMR Harvard USA  – India Initiative (HUII) NGO Excellence Award
2011 ICICI Lombard and CNBC TV18 ' India Health care Award'
2011 WHO Award for Excellence in primary Health Care
2008 Annual Rotary India Award for making the most significant contribution in reducing child mortality
2008 Ellis Island Medal of Honor, USA to CINI's director and founder, Dr Chaudhuri
2007 World of Children Award to CINI's director and founder, Dr Chaudhuri
2005 Parliament prize for infants from the Italian Parliament Commission for Infants (to Dr Chaudhuri)
2004 The National Award in the field of Child Welfare. CINI is the only NGO to have won this award twice
1994 Allen Feinstein Hunger Award, Brown University, USA
1991 Jal Modi Grant, Rotary Club of Calcutta
1991 The "Liguria" prize from the International Centre for     Development of Culture of People, Genoa, Italy
1985 The National Award in the field of Child Welfare