Our November Movie night fundraiser is to support this fantastic program that is empowering women and children to change their communities, health and education.
CHAINAGAR CHILD FRIENDLY COMMUNITY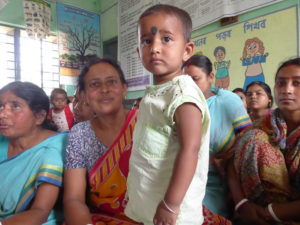 CINI Australia's program, in its second year, spans 12 villages in the Chainagar, (popn 22,000)Uttar Dinajpur, in West Bengal.
Our experience in Bangalbari, CINI Australia's first program, has driven a number of changes in the program for Chainagar.  We saw the importance of early involvement by the local council.  In 2016 the CINI team worked closely with the Prodan (Mayor) of Chainagar and the council are committed to CINI's model of development.
The health and education of women and children have been written into the local council plans as a priority.  This is a huge achievement as the council is invested in ensuring change occurs and are contributing funds and resources to make this happen.
It was decided to put effort into developing a few centres at a time as 'models' so that the community could see the effect of changes.  So we have started with 3 village schools where sanitation and education facilities are improving (see school story below).
At 3 'Anganwadi' (child health) centres women learn about maternal and child health, adolescent boys and girls are taught about their own health, child marriage and their rights to education and participation.
Through participation in child 'parliaments' the children learn about their needs and to have a voice in their communities.  These skills will prepare them for future leadership.
They are excited by this new knowledge and value their role in changing the future for their children. As they learn about antenatal and early childhood they encourage other women to attend. They assist the Anganwadi worker to weigh, measure and feed the children.
CHILD FRIENDLY BUS TAKES TO STREETS

Bold statements & images promoting the rights of children have been brightly plastered across a local bus, spreading the word of the CINI's Child Friendly Community (CFC) program, proudly supported by CINI Australia.
The Child Friendly Bus initiative will increase public awareness by explicitly displaying messages about the rights of the child and the risks of child-labour & child–marriage.
Local bus company, MAA Fatema Transport, runs the route from Raiganj to Bharatpur, through the program district.  It It is especially effective in spreading its message as there  is little other media or public education.
Such innovative public education is uncommon in rural India.  An essential aspect of our "CFC" program is to involve local community leaders.  It engages them and enables ownership of their role in making change, educating the community & honouring their responsibility for the wellbeing of children.
SCHOOL IMPROVES EDUCATION & PROTECTION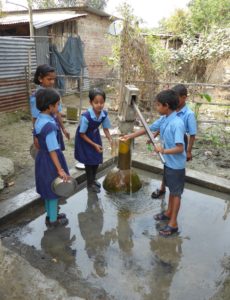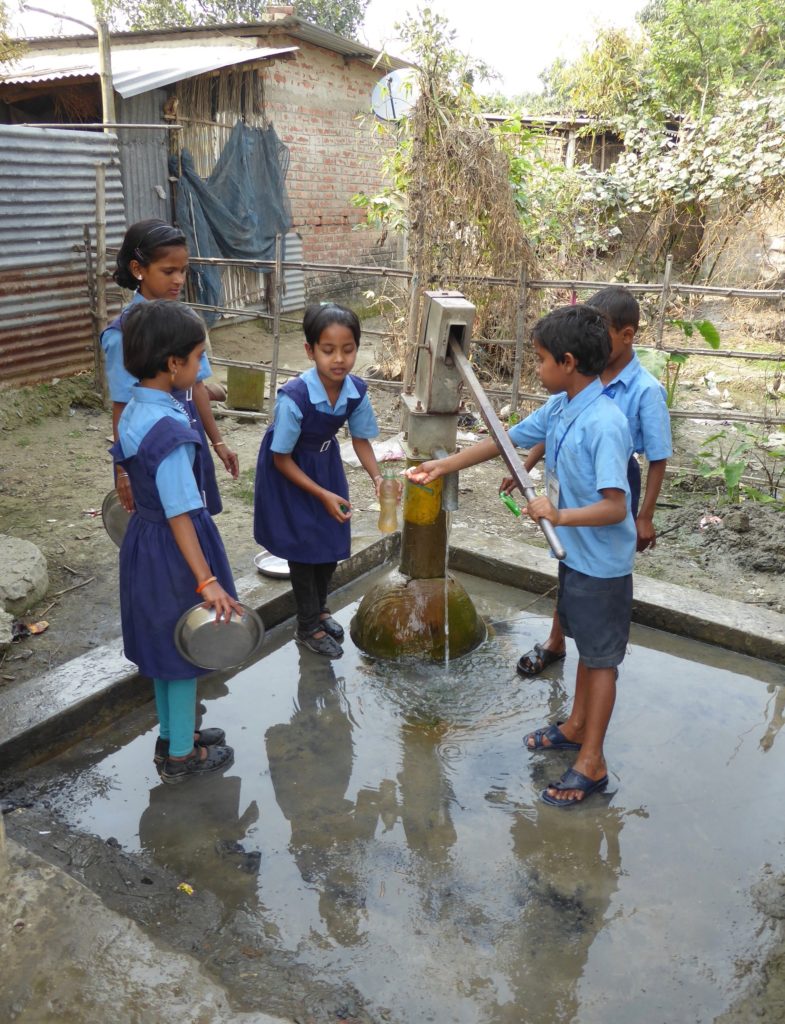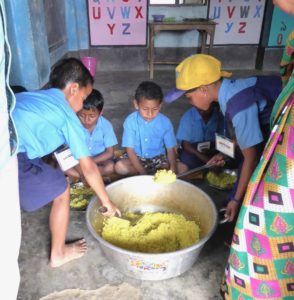 Poverty effects all aspects of a family life. Good nutrition & health care are essential, but without education children remain enormously disadvantaged.  In the last 12 months, our Chainagar team has been working with the primary schools in Manikpara, Tilan, Asmanhat, Chainagar and Simuldanga villages. In February, CINI A's Director Jennie visited Manikpara school, developed as a "model school", to motivate change in neighbouring villages of Chainagar.
CINI's facilitation has helped teachers, parents, students & local council form the school management committee. They decide what changes are needed, how to fund them and who will be responsible.  The school grounds have been made safer and an orchard planted. This is a significant achievement as, until now, parents & children had no say in their school development.
Through a "Child Parliament" the children learn about their rights & to voice their opinions.  Under the leadership of their "Prime Minister" they participate in their school council and develop skills for future community leadership.
Creating a safe and happy school means that dropout children are more likely to attend.  The child leaders visit their homes encouraging them to come to school.  Many village schools have basic rooms, blank walls & wooden benches. The council has provided funds for teachers to create stimulating child friendly class rooms and improve their teaching standards.
The young "Minister of Health" speaks up if meal quality is not maintained.  The school has a copy of the Government midday meal program and they are advocating for the quality of food that their children are entitled to.
Hygiene has improved with the introduction of girls toilets. Under guidance of their ministers children learn about hand washing & managing rubbish.
These developments result in better attendance, enthusiastic children, improved learning and long lasting benefits for community. This year we plan to reach the remaining schools of Chainagar.